Today I saw some
yarn bombing
in Stones Corner! I was pretty chuffed and took a shatload of photos.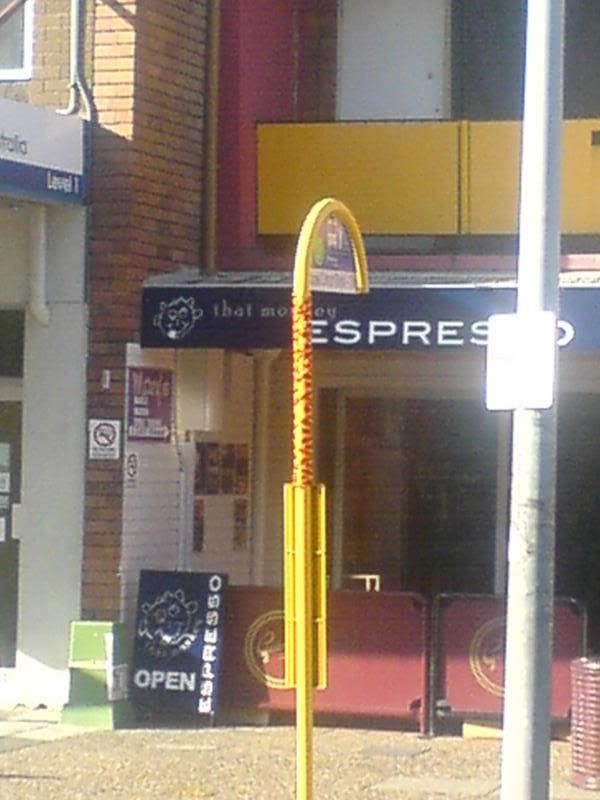 Bus stop. They matched the colours nicely.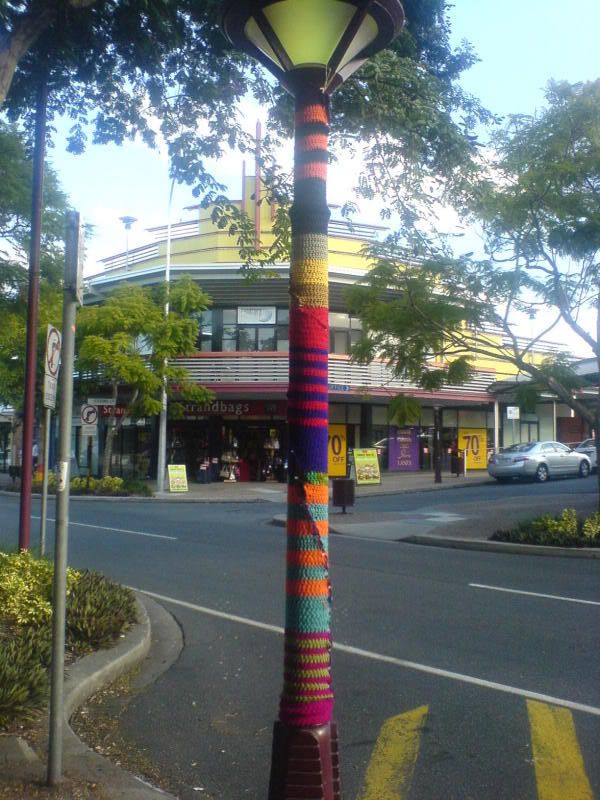 Light pole. Very vivid! The colour choice is very bold.
Someone had also put little doily dealies on the hand rails that serve the stairs of this building across from the sushi train.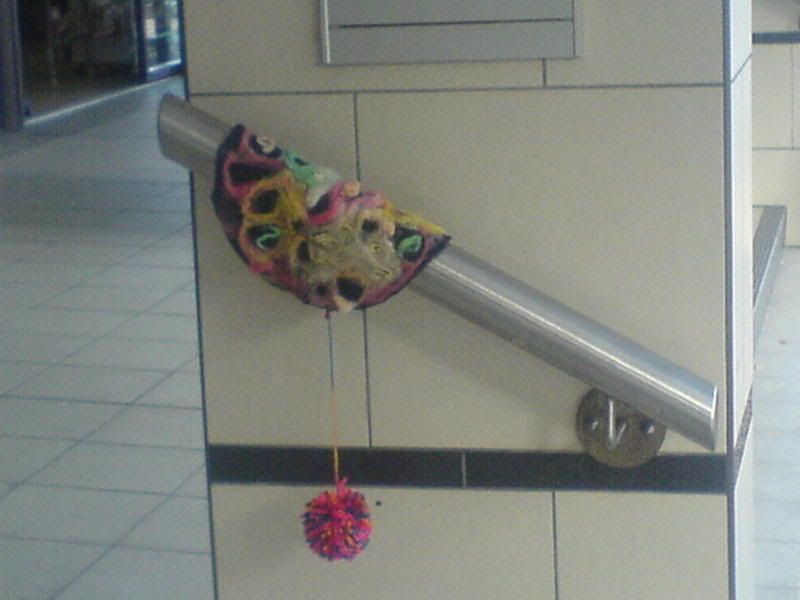 These are a bit lethal looking, and they slide around quite a bit, so I don't see them lasting very long.
Frankly they don't have the same amount of awesome as the rest of things.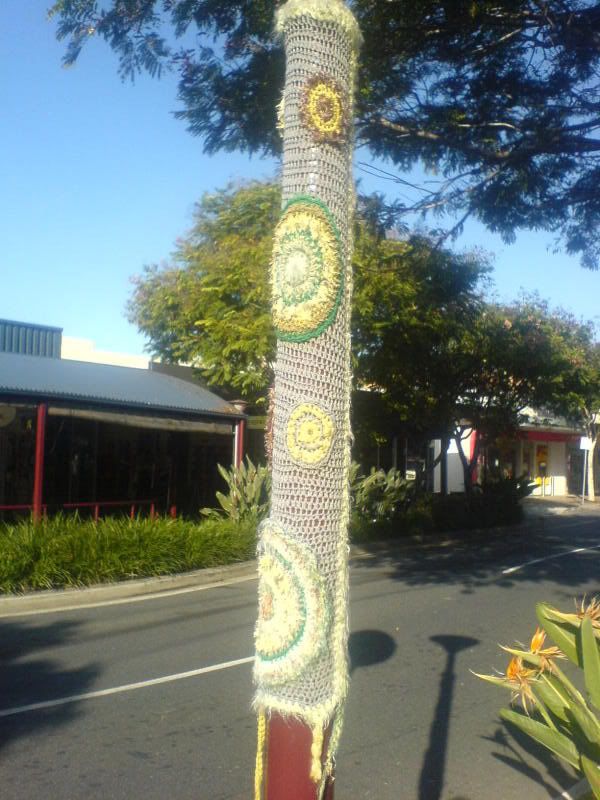 Another light pole. Crochet?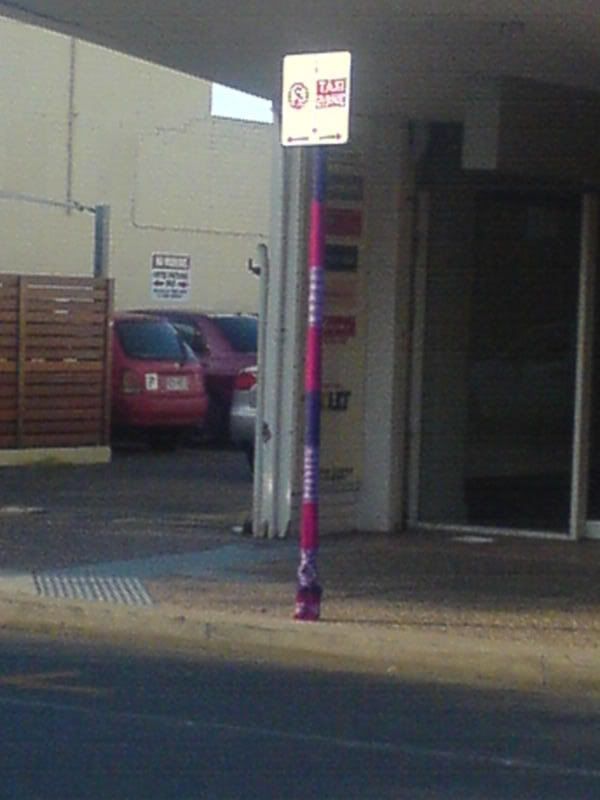 Pink and purple taxi rank.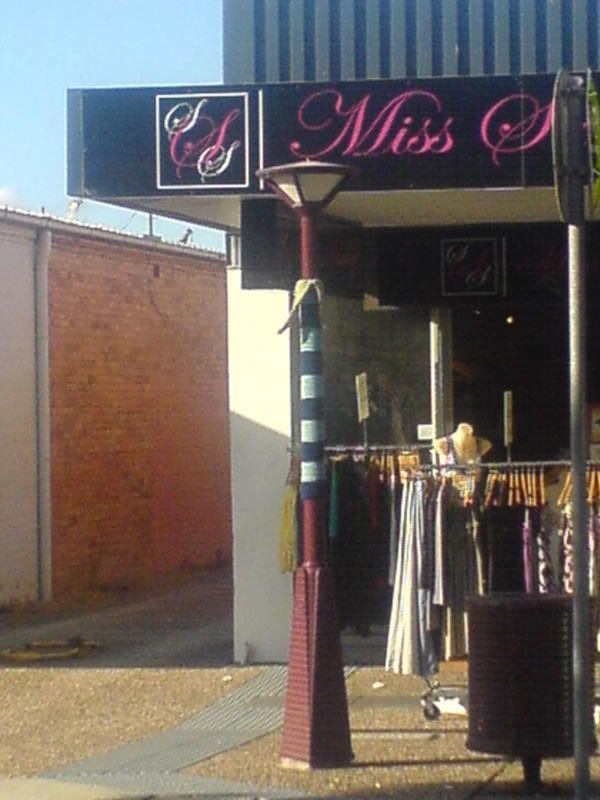 Blue jester sock for light pole. Really, I don't have the patience to knit something that big and then not wear it everywhere.
Monster bollard. Some children were playing with it while I took pictures. I have some great accidental shots of two little girls batting the pompoms about, but since they aren't my kids I'll refrain from posting them on the toobs.